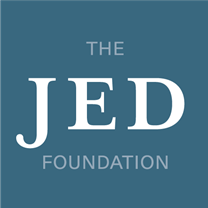 The Jed Foundation (and WellU) join the rest of our nation in a collective state of disbelief and heartache as we learn the details of the shooting massacre at Pulse Orlando Night Club, a place of friendship and gathering for the LGBTQ community in Orlando, Florida. So many promising lives were taken in this heinous hate crime. We extend our deepest sympathies to the families, loved ones, friends and communities of the victims who were injured or perished during this tragedy. You don't need to personally know a victim or live in Orlando to feel the impact of this horrific event. With the relentless media coverage, it is understandable that any of us might feel emotionally connected to the events occurring in Orlando. Further, many people might feel a personal connection to the victims because of their own identification with the LGBTQ community - as a result, feelings of vulnerability and powerlessness might emerge. Some may experience the Orlando attack as a reminder of their own prior trauma, which might complicate or amplify their response to the recent attack.
In the aftermath of a tragedy, it's normal to feel sadness, anxiety, fear, anger or any mix of these emotions. We encourage people to reach out to family, friends or counselors to express their feelings and explore effective and healthy ways to cope with their emotions. In the next few days and weeks, it will be important to look out for each other – be particularly aware of warning signs that someone is feeling hopeless. The signs could include
withdrawing and isolating oneself
, not sleeping or sleeping all the time
, increased use of drugs or alcohol
and talking about death or dying.
If you or someone you know is experiencing signs of distress, please reach out to a mental health professional or get anonymous, free support by texting START to Crisis Text Line at 741-741.
At a time like this, the simple things will help - don't hold feelings in, talk to friends, family and loved ones. Turn off the TV, computer and phone. Get up and get out - tragedies can weigh so heavily on us that it makes it hard to move. Take a walk, go to the gym, run errands, spend time with friends, volunteer to help. And lastly, everyone should take care of themselves and those around them - physical health and emotional connectedness can go a long way toward making you feel like yourself again.
The Jed Foundation embraces the community ideals that make humanity marvelous - inclusion, diversity, acceptance, and compassion - it is our hope that these ideals provide the template for healing.