Duluth Area Summer Fun...
National Health & Safety Month
Zika Virus: What You Should Know...
Local Zika virus transmission is not a concern to Minnesota residents since the mosquito species that transmit the virus are not established in this state. However, individuals who travel to affected areas may become sick and should either consider delaying travel (particularly for pregnant women) or follow steps to prevent mosquito bites.
Centers For Disease Control & Prevention Information:
1.)
ZIKA
is a disease caused by the Zika virus, which is spread to people primarily through the bite of an infected Aedes species mosquito. The most common symptoms of Zika are fever, rash, joint pain, and conjunctivitis (red eyes). The illness is usually mild with symptoms lasting for several days to a week after being bitten by an infected mosquito. People usually don't get sick enough to go to the hospital, and they very rarely die of Zika. For this reason, many people might not realize they have been infected.
However, Zika virus infection during pregnancy can cause a serious birth defect called
microcephaly
, as well as other severe fetal brain defects. Once a person has been infected, he or she is likely to be protected from future infections.
2.)
TRANSMISSION:
Zika virus is transmitted to people primarily through the bite of an infected Aedes species mosquito (A. aegypti and A. albopictus). These are the same mosquitoes that spread
dengue
and
chikungunya
viruses.
These mosquitoes typically lay eggs in and near standing water in things like buckets, bowls, animal dishes, flower pots and vases. They prefer to bite people, and live indoors and outdoors near people.

Mosquitoes that spread chikungunya, dengue, and Zika are aggressive daytime biters, but they can also bite at night.

Mosquitoes become infected when they feed on a person already infected with the virus. Infected mosquitoes can then spread the virus to other people through bites.
Zika may also be transmitted from: mother to child, through sexual transmission, and through blood transfusions.
3.)
CURRENT CDC ZIKA TRAVEL NOTICE AREAS:
The Caribbean

Central America

The Pacific Islands

South America
*AREAS with endemic Zika Virus that do not have a travel notice currently:
Africa, Asia and some Pacific Islands
4.)
CURRENT STATUS IN US STATES:
No local mosquito-borne Zika virus disease cases have been reported in US states, but there have been travel-associated cases.

With the recent outbreaks, the number of Zika cases among travelers visiting or returning to the United States will likely increase.
These imported cases could result in local spread of the virus in some areas of the United States.
CURRENT STATUS IN US Territories*
Local mosquito-borne transmission of Zika virus has been reported in the Commonwealth of Puerto Rico, the US Virgin Islands, and American Samoa.
5.)
P
REVENTION:
W
hat we know...
No vaccine exists to prevent Zika virus disease.
Prevent Zika by avoiding mosquito bites (see below).
Mosquitoes that spread Zika virus bite mostly during the daytime.
Mosquitoes that spread Zika virus also spread dengue and chikungunya viruses.
When in areas with Zika and other diseases spread by mosquitoes, take the following steps:
Wear long-sleeved shirts and long pants.
Stay in places with air conditioning and window and door screens to keep mosquitoes outside.
Take steps to control mosquitoes inside and outside your home.
Sleep under a mosquito bed net if you are overseas or outside and are not able to protect yourself from mosquito bites.
Use Environmental Protection Agency (EPA)-registered insect repellents with one of the following active ingredients: DEET, picaridin, IR3535, oil of lemon eucalyptus, or para-menthane-diol. Choosing an EPA-registered repellent ensures the EPA has evaluated the product for effectiveness. When used as directed, EPA-registered insect repellents are proven safe and effective, even for pregnant and breast-feeding women.

Always follow the product label instructions.
Reapply insect repellent as directed.
Do not spray repellent on the skin under clothing.
If you are also using sunscreen, apply sunscreen before applying insect repellent.

To protect your child from mosquito bites:

Do not use insect repellent on babies younger than 2 months old.
Do not use products containing oil of lemon eucalyptus or para-menthane-diol on children younger than 3 years old.
Dress your child in clothing that covers arms and legs.
Cover crib, stroller, and baby carrier with mosquito netting.
Do not apply insect repellent onto a child's hands, eyes, mouth, and cut or irritated skin.
Adults: Spray insect repellent onto your hands and then apply to a child's face.

Treat clothing and gear with permethrin or purchase permethrin-treated items.

Treated clothing remains protective after multiple washings. See product information to learn how long the protection will last.
If treating items yourself, follow the product instructions carefully.
Do NOT use permethrin products directly on skin. They are intended to treat clothing.
Even if they do not feel sick, travelers returning to the United States from an area with Zika should take steps to prevent mosquito bites for 3 weeks so they do not spread Zika to mosquitoes that could spread the virus to other people.
Water Safety for Kids...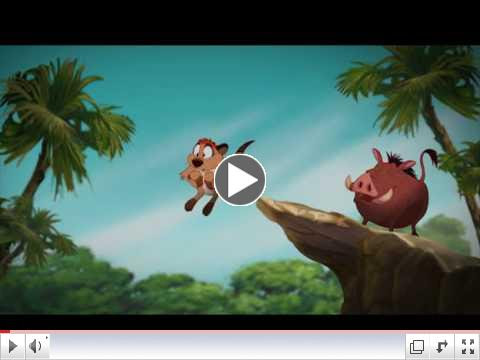 Disney Educational Productions -Safety Smart
| | |
| --- | --- |
| | |
Hello! My name is Kate and I am your new WellU Faculty and Staff Marketing Coordinator. I will be entering my junior year at St. Scholastica, majoring in Organizational Behavior and Communication. I graduated from Grantsburg High School and grew up in Grantsburg, WI. I consider myself an avid "outdoorswoman" and I love Duluth! I enjoy camping (especially for the s'mores), hiking, running, fishing, and bowhunting. A few of my other hobbies include reading, writing, and cooking. I also run for the CSS cross country team. Health and wellness is an integral part of my life as I strive everyday to live a happy, healthy, and balanced lifestyle.
I am thrilled to be a part of the WellU team as it promotes and encompasses all the aspects of health and wellness that I support from physical and mental well being to spiritual and social health, and everything in between! I see this as a wonderful opportunity to not only gain work experience, but to encourage and interest others about the importance of living a healthy lifestyle. My goal in this position (along with growing and learning more about the benefits of health and wellness) is to encourage each person to consider and develop an interest in at least one aspect of their personal health and wellness lifestyle. Whether it be trying a healthy recipe, signing up for a fitness class, or simply tips on how to get a better night's sleep, I hope to encourage you to take control of your health and take advantage of the opportunities WellU has to offer. I am always open to feedback, ideas, recipes, and any other suggestions you may have to share. You can reach me at
wellu@css.edu
. Thank you, I look forward to corresponding with you, happy summer!
Boating Safety:
Official Baltimore County Police & Fire


Note: MN law requires all children under

age 10 to

wear a life jacket!

(Federal law is 13 years as stated in video)

.
Find information about arts, entertainment, sports, recreation, charter fishing, sailing, history, culture, exploration, and adventure
Events for

June 1 - June 30
June 1
James Taylor and His All-Star Band
As a recording and touring artist, James Taylor has touched people with his warm baritone voice and distinctive style of guitar-playing for more than 40 years, while setting a precedent to which countless young musicians have aspired. Over the course of his celebrated song-writing and performing career, Taylor has sold more than 100 million albums, earning gold, platinum and multi-platinum awards for classics ranging from Sweet Baby James in 1970 to October Road in 2002. TICKETS ON SALE
FRIDAY, FEBRUARY 5 AT 10:00 AM
AT TICKETMASTER or
1-800-745-3000
, also in person at the DECC box office, ticket prices start at $67.00. Held at AMSOIL Arena, 350 Harbor Drive.
June 1
Lake Superior Art Glass presents: Wine Goblet Making Class
This class is a fun and relaxing way to try torchwork glassblowing! You will create a unique, custom wine goblet stem as you learn to manipulate hot glass. Then, enjoy a glass of wine while Lake Superior Art Glass' staff assembles your goblet (must be 21 years old to enjoy complimentary wine)! Class is $59.00 per person and held at 202 East Superior Street.
June 1 - 5
The Duluth Superior Film Festival
An incredible annual 5-day event. DSFF screens numerous independent films, produces music performances and hosts parties in an extravaganza of film, music and art. DSFF brings film directors and industry professionals to the Twin Ports for receptions hosted by the festival, Q & A sessions after screenings and panel discussions.
Coast Guard Boating Safety: 03 Intro
A Guide to Life Jackets

Saints Step Into Action With WellU!
This Action Plan comes from the book...
"Eat Move Sleep" by Tom Rath
1. Ask yourself if the next food you put into your mouth is a net gain or a net loss. Repeat throughout the day.
2. Eliminate an hour of chair time from your daily routine. (Think about standing while reading)
3. Gradually add sleep to your nightly schedule

in 15 minute

increments. Continue until you feel fully rested each morning.
Healthy Eating Made Easy...
Duluth Farmers Market
14th Ave. E & 3rd Street
Sat.

8:00 A.M. to 12:00 P.M.
Lincoln Park Farmer's Market
Starts:

Thursday, June 16th
Harrison Community Center
3002 W. 3rd St.
UMD Market Day
Tues.

12:00 P.M. - 4:00 P.M.
Features Live Music
Superior Downtown Farmer's Market
Wed.

1:00 P.M. - 5:00 P.M.
June - October
North parking lot
Superior Public Library
Dont Forget Your Farmshare Pickup!
Lake Superior Community Shared Agriculture(CSA) - Bayfield Food Producers
Wednesdays

3:00 P.M.- 5:00 P.M.
T1117
Total Body Workout for Beginners:
10 Minute Workout by Jessica Smith
No Equipment Needed
Note: Do the exercises in this video at your own risk.
Take Advantage of Your Health Benefits!
Enrolled in HealthPartners' insurance?
Take advantage of Virtuwell: 3 free online health visits per year.
Employee Assistance Program (EAP): For All Employees!
Simply log in through cor and click on the
employee tab. Next, click on the
red links button on the left for Employee Assistance Program and HealthPartners' links. Set up your healthpartners' account on the healthpartners' website.
WellU Welcomes Your Feedback!